Welcome!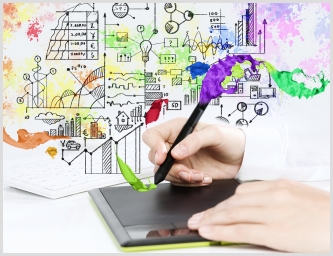 ABOUT COURSES
Hi there, It's Coach Kristin!! I believe you deserve to have your very own personal coach to challenge you to actively create the life and career you truly want. I also believe high quality coaching doesn't require a high price tag.
In traditional coaching, clients speak with their coach during weekly or bi-weekly sessions and may discuss any topic that feels relevant to them. However, due to time or cost constraints, coaching has been out of reach for far too many people. This has bothered me for years......especially since some of my all-time favorite clients are nurses, teachers, and start-up entrepreneurs...are on limited budgets and/or pressed for time.
I wanted to find a way to continue delivering high quality coaching in a way that was more accessible to people, so I pioneered the "e-course" format years ago. At the time, I was one of the very first coaches to offer coaching in this new way and it was very popular!
Since then, colleagues in my industry started offering online courses with very high price tags and limited personal support. Just to be clear, my courses are not like any other course you've taken anywhere else.
At KristinCoachCourses, a COURSE is a course of action. It's a series of exercises organized into a momentum building sequence. A new exercise is emailed to you once a week. All you need to do is read it and follow through with action. You'll also check in with your coach via quick emails and ocassional phone coaching sessions. Think of it as a hybrid of traditional coaching and an e-course.
I love these courses since it allows me to TEACH and write while I'm coaching. There are so many cool concepts in the personal growth arena and I love, love, love, soaking it all up and simplifying it for people. You'll find lots of original and interesting subjects covered in my courses because who wants to be bored, right?!
Take a look around and sign up for a course when you're ready to begin! Or, check out my other site at KristinCoach.com to inquire about non-course related coaching.
What's the MAIN difference between KristinCoach.com offerings and KristinCoachCourses.com offerings? If you want to discuss any topic that feels relevant to you, from week to week, sign up at KristinCoach.com. If you like the idea of a pre-determined series of exercises and a combination of email and shorter phone sessions, KristinCoachCourses is right for you.
Here's what you'll get when you register for any of our courses:
Digestible Information - We'll synthesize all of the information you need to know and deliver it in concise and easy to read lessons which are viewable online. A new lesson will arrive every 7 days.
Personal Relationship With Your Coach - You'll be able to interact with your coach, Kristin, to ask questions or get support through simple and direct email communication and private phone coaching sessions.
Momentum Building Assignments - You'll put the info to use with our lifework assignments.
Fresh and Engaging Content - Our courses are written by a Master Certifed Coach (top 1%), Using client examples and sharing personal stories, you'll feel inspired to make lasting changes in your own life.
Convenience, Flexibility and Freedom - Clients have access 24 hours a day, 7 days a week and can work from any Internet enabled computer, tablet, ipad (or phone) at their own pace.
Affordable Pricing - Most of our courses are $199-$399 per month. This is a fraction of the cost of traditional coaching rates for 4 weeks of coaching. We're able to offer this rate due to our unique coaching style and content delivery system.