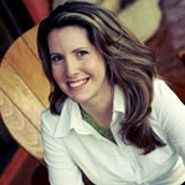 Kristin Taliaferro holds the highest credential (top 1%) within the life and career coaching industry - Master Certified Coach.
She thrives on encouraging people to raise their standards and actively design the life or career they wish to have.
Since 1999, Kristin has delivered over 20,000 one-on-one coaching sessions (in person or by phone) with clients from all walks of life - most of whom were referred by other clients.
After observing a need for high quality coaching without a high price tag, Kristin pioneered the coaching course format.
Each course consists of weekly lessons with an actionable assignment and accountability to follow-through. All courses have been client-tested and include the best strategies and most popular assignments typically reserved for Kristin's higher paying personal clients.
External organizations, such as iVillage - an online community of 30 million people - have requested courses specifically tailored to their members. Various publications including Woman's Day, Entrepreneur Magazine, Marie Claire, Family Circle, Chicago Tribune, Elle Magazine, Oxygen Magazine, Modern Luxury Dallas, Life & Style, and Dallas Morning News have featured Kristin's advice and client results.
Kristin asks you to be curious about your life, patterns, and wishes without judging yourself. You may have a tendency to compare your life to someone else's, for example. We don't do that here. We don't want you to become a copycat of someone else. When you work with Kristin, you'll focus on how incredible YOU are and you'll get to know yourself really well. Kristin is here to champion you to become the best you can be, while building a life that excites and energizes you.
Kristin would like to briefly connect with you before signing up for this course. Please fill out this short form and we will get in touch with you!
This course is full but you may join the waitlist. Please fill out this short form and we will get in touch with you!